Business Career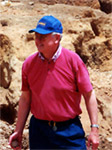 Upon completing post-graduate studies at the University of Maryland and Columbia University Ross Fitzpatrick served as a ministerial assistant in Ottawa from 1963 to 1966 before launching his business career founding and developing companies. He founded IMI Aerospace Corporation in 1972 selling it in 1982 and Westmount Resources Ltd., an oil and gas exploration company in 1978 selling it in 1985.
From the very beginning of his business career he demonstrated a strong commitment to protecting the environment. His leadership in developing Viceroy Resource Corporation's Castle Mountain Mine in California resulted in it being cited as a model mine by the U.S. Bureau of Lands and Management. The mine's record received numerous environmental awards: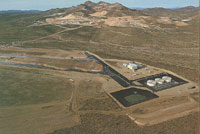 | | |
| --- | --- |
| 1990 | Recipient of the California Mining Association "Excellence in Reclamation Award" for the Reclamation Plan for the Castle Mountain gold mine. |
| 1992 | Recipient of Financial Post's 1992 Environment Award for Business. |
| 1992 | Bureau of Land Management designated Castle Mountain gold mine as a "showcase" for demonstrating responsible multiple use of public lands administered by the BLM. |
| 1993 | Recipient of Prospectors and Developers Association of Canada "1993 Environmental Award". |
| 1993 | Recipient of the California Mining Association's "Technical Excellence Award" for the design and operation of the Supplemental Grinding Circuit, which uses an agglomeration process in place of a tailings containment facility. |
| 1995 | Recipient of the Bureau of Land Management's "Health of the Land Award" to Viceroy Gold Corporation for its commitment to using innovative technical procedures to protect environmental resources. |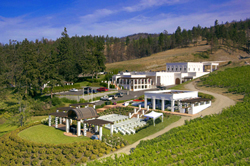 His desire to return to his roots in the Okanagan to contribute to value added agriculture was fulfilled when he founded CedarCreek Estate Winery in 1986 and pioneered the planting of vinifera grapes to produce premium quality wines. CedarCreek became recognized as one of Canada's premiere wineries twice being awarded Canadian Winery of the year.
Upon selling CedarCreek in 2014 he has launched a new winery venture through expanding the small family owned Greata Ranch Vineyard and Winery into a specialized sparkling wine house to concentrate on producing high quality Okanagan sparkling wines.